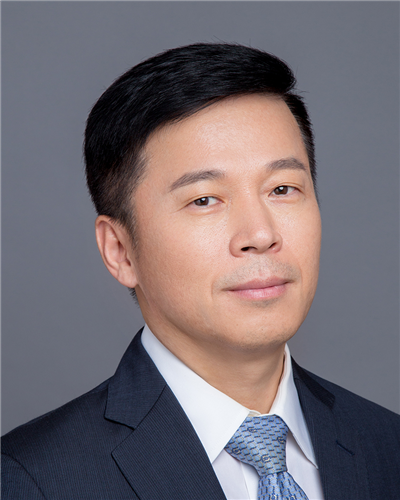 Post-graduate of East China University of Political Science and Law, and EMBA for real estate administration, Fudan University. Mr. Xu Jun is the chief lawyer of Everbright real estate lawyer team. He has rich practical experience in foreign investment, acquisition, development and operation of real estate. During his practice, he served as a legal consultant for dozens of large real estate groups at home and abroad, among which there are many internationally renowned enterprises, with service area covering commercial real estate, industrial parks, service apartments and high-end residential buildings. Led by Mr. Xu Jun, the real estate lawyer's business volume and service quality of Everbright have been among the best in the industry for many years, becoming a well-known brand in the professional field. Mr. Xu Jun was recommended in the industry as a candidate of the first "Oriental barrister" in Shanghai and is an advanced individual in the judicial system of Shanghai. He was invited by the CCTV to participate in the program recording of CCTV TV series Guide to House Purchase Contract and acted as the lecture lawyer. Now he is the legal adviser of Hongkou District Government of Shanghai and a member of the legal expert advisory group of Political and Legal Committee of CPC Hongkou District Committee.
Some of the projects served
He has successfully served for a number of real estate developers for owner group litigation cases with the causes as "commodity house nominal level dispute", "change of planned land for real estate project", "provision of property management house", and "payment of maintenance fund", and some of the lawyers' opinions were attached importance by Shanghai Higher People's Court and embodied in Several Specific Opinions on Civil Case Trial.
Successfully acted for a famous infringement litigation case about a real estate advertisement "She will take off the veil" between a well-known real estate developer and Zhao, the case was focused at "real estate advertisement infringement", and was reported by the "Legal Report" column of the CCTV for the whole process.
Successfully acted for the damage compensation litigation case between a foreign real estate developer and a hospital for the building foundation pit construction and the adjacent building, with the focus as "damage caused by object"
Successfully acted for the litigation case on "right of land development" between a central enterprise and a subsidiary of a supermarket group (lost in the first trial, but amended as winning in the second trial), with the focus of the case as "rights and interests of the right to use the allocated land and the disposal".
He has provided full-course legal services for a number of internationally renowned real estate development groups such as Singapore Keppel Land, Singapore Capita Land and Capita Malls, Singapore Fraser, Singapore ASCOTT for dozens of their real estate M&A projects in Shanghai, Beijing, Suzhou, Qingdao, Xian, Wuhan, Sanya and other places.
e worked as legal consultant for dozens of known commercial real estate projects and resident house projects with foreign investment, including Shanghai Raffles City", "Changning Raffles City", "Shimao Riverside Garden", "Jing'an Haojing Garden", "Jing'an Four Seasons Garden", "Sheshan Imperial Villa", to provided legal service for the whole course of project development, construction, sale/leasing, handover, operation and property management.
List of served customers
Singapore Capita Land and Capita Malls, Singapore Keppel Land, Singapore ASCOTT, Singapore Fraser, Singapore Kheng Leong Group; Singapore CDL; China BAOSTEEL; SHIMAO Group; INSITE Co., Ltd.; and AM alpha Fund of Germany;
Contact Me
If you have any legal problems to consult, or other business cooperation, please leave me a message, thank you!